Certified Master of Patient Experience
.
Take your organization and career to the next level
Certified Master of Patient Experience™ (CMPE™)
LEADERSHIP AND EXECUTIVE TRAINING
This powerful program recognizes that Patient experience today is an innovation activity. It further recognizes that old-fashioned surveys and scoring systems do not provide actionable insights. In this powerful program, you will learn how to lead and manage teams to gain the highest level of accurate Patient insights while delivering new Patient experience innovations. This amazing program can typically be completed in approximately 1 to 2 months (prerequisites apply.)
Grow your career and your organization with a prestigious "

Certified Master of Patient Experience"

Certification
In a time of massive disruption, old-fashioned incremental and slow processes will destroy your career and your organization. Leadership, customer experience and organizational excellence is an innovation process, plain and simple. Most of the programs that are provided to leaders and team members were created on research and methods that were developed decades ago. If you want to lead your organization in a time of disruption, you need a new set of tools and systems that are driving the best healthcare organizations in the world.
Gain an unfair competitive edge with these learnings
Why patient promotion scoring and surveys are obsolete
Develop a formal Certified Master of Patient Experience plan that you can deploy immediately
Leverage the next generation of Customer Journey Mapping across Five Touch Points
Leverage hate/love patient personification
Learn how to compete with emerging non-healthcare, based competitors
How to address hyper-consumerization, while reducing cost and improving patient safety
Lead your market in the highest patient ratings across all departments and caregivers
What makes us different… is what makes us better
Outdated and frankly stale content is no longer good enough. Our "Certified Master of Patient Experience" training programs are based on research from three separate best-selling books. This research is forward facing and not an inventory of old-fashioned concepts and ideas that are destroying some of the best brands in the world. Our content will take you and your organization to a state of relevancy, innovation and most importantly future readiness.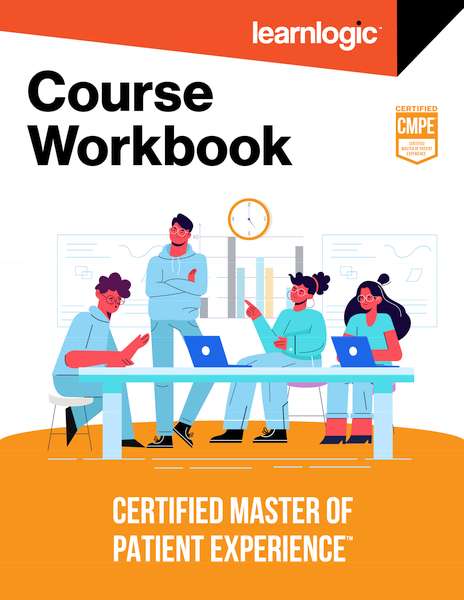 Simply the best

Certified Master of Patient Experience

training
Go beyond old-fashioned patient experience programs that no longer work in the friction free-economy. Our "Certified Master of Patient Experience" programs are taught by world-renowned healthcare/patient experience and innovation thought leader. Designed to advance your organization and your career our programs include skills-based learning that gets results.
What you get from our Certified Master of Patient Experience training:
Your registration fee includes all online training and course material
Once you complete the program you will receive Certified Master of Patient Experience (CMPE) Certification designation and Certificate
You are also granted full authorization to use the certification logo on your website and social channels including LinkedIn, Facebook and Instagram. This is a fast way to build your career and your personal brand.
You will also be subscribed to our weekly podcast to keep your learnings fresh
Most importantly you will receive the most actionable insights in the shortest period of time, and that will allow you and your career to soar
Lastly, you will become part of the prestigious learnlogic™ alumni community. This will provide you the opportunity to collaborate and network with other alumni members
"LearnLogic provided useful, practical information that I could instantly apply at my job. "
Chris C.
Business Development Professional
"This program gave me the skillset and important information needed to advance my career. The templates and resources were well-organized and applicable."
Jesse C.
Operations Manager
"The program went by really fast, and I learned a lot."
Stacy K.
Project Management Leader
"I loved this program! It's not really a complaint, but I was learning so much that I wish it could have been just a little bit longer."
Taylor S.
Director of Marketing