Certified Master of Human Experience
.
Take your organization and career to the next level
Certified Master of Human Experience™ (CMHX™)
Leadership and Executive Training
This powerful program recognizes that "Human Experience" today is an innovation activity. It further recognizes that old-fashioned stakeholder surveys and scoring systems do not provide actionable insights. In this powerful program, you will learn how to lead and manage teams to gain the highest level of stakeholder insights while delivering new stakeholder experience innovations. This amazing program can typically be completed in approximately 1 to 2 months (prerequisites apply.)
This program is $1895 and is on sale for just $1495
Classes begin May 1st. 2021
Grow your career and your organization with a prestigious CMHX Certification
Human Resource (HR) executives, need to develop a new range of skills to address many new organizational and market factors. This includes managing remote workforces, inclusion, talent competition, emerging technologies and social factors just to name a few. In this powerful program, you will learn how to leverage Human Experience Design™ (HXD) to identify your stakeholder's personas, development stakeholder journey maps, gain better stakeholder insights and ultimately improve the overall quality, productivity and work life for everyone.
Gain an unfair competitive edge with these learnings
Why stakeholder promotion scoring and surveys are obsolete
Develop a formal Human Experience Design™ plan that you can deploy immediately
Leverage the next generation of Stakeholder Journey Mapping across Five Touch Points
Leverage hate/love stakeholder personification
Learn how to compete for talent in a time of hyper-competition
How to address stakeholder hyper-consumerization and job expectation
Lead your market in employee ratings across all departments and leaders
What makes us different… is what makes us better
Outdated and frankly stale content is no longer good enough. Our training programs are based on research from three separate best-selling books. This research is forward facing and not an inventory of old-fashioned concepts and ideas that are destroying some of the best brands in the world. Our content will take you and your organization to a state of relevancy, innovation and most importantly future readiness.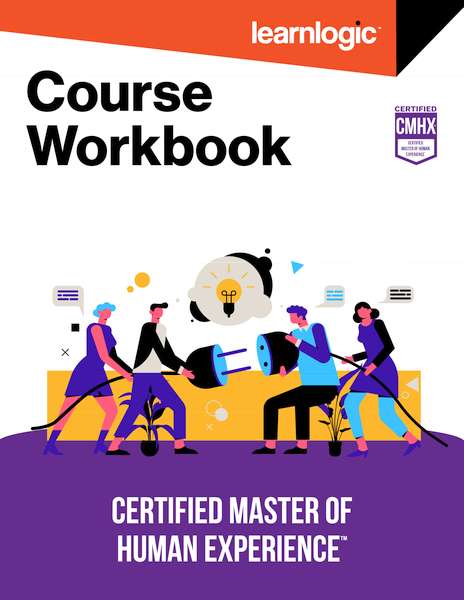 Simply the best Certified Master of Human Experience training.
Go beyond old-fashioned quality of work life programs that no longer work in the "talent centric economy." Our programs are taught by world-renowned human experience and quality of work life thought leaders. Designed to advance your organization and your career, our programs include skills-based learning that gets results.
What you get:
Your registration fee includes all online training and course material
Once you complete the program you will receive your Certified Master of Human Experience (CMHX) Certificate Designation
You are also granted full authorization to use the certification logo on your website and social channels including LinkedIn, Facebook and Instagram. This is a fast way to build your career and your personal brand.
You will also be subscribed to our weekly podcast to keep your learnings fresh
Most importantly you will receive the most actionable insights in the shortest period of time, which will allow you and your career to soar
Lastly, you will become part of the prestigious learnlogic™ alumni community. This will provide you the opportunity to collaborate and network with other alumni members
Frequently asked questions
Visit our frequently asked questions page to get instant answers to the most common questions. If you don't find an answer to your questions, no problem, just reach out we love our customers. 
Is there a money back guarantee?
Yes, if after completing your first two modules, if you're unhappy you can request a "no questions asked" refund.
What if I complete the program and I'm not happy?
We offer a moneyback guarantee after reviewing the first two modules. This will give you a great idea as to rather or not the program is a fit for you. However, if you complete the program, no refund is provided.
Is there a maintenance fee for certification?
Yes, there is a $299 certification maintenance fee every two years for Masters Certifications of this. This includes updated training material with current research.
Do you provide technical support?
Yes, if you have any questions regarding your program, simply reach out through the instructional portal and we will respond quickly.
Do you provide discounts for not-for-profit corporations?
We keep our prices competitive for all of our customers so no additional discounts will apply.
Do you provide discounts for multiple employees?
Absolutely, please reach out to us for a custom quote.
Do you provide custom training?
Yes, we provide custom training through our live and live/digital programs.
Do you help in the area of implementation?
We do have a consulting division that provides implementation and consulting services at a separate cost.